Your Makeup is Only as Good as Your Skin
There are three types of people in this world; person one uses skincare regularly and follows a 10 step Korean skincare routine, twice daily, with only high end products. Person two knows that they should be cleansing and moisturising but sometimes gets lazy. Person three washes their face with... 'water'.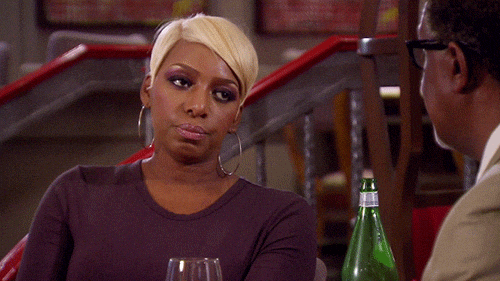 We all know that makeup can't make a ginormous pimple on your head disappear, so we shouldn't expect it to be able to cover dry, flakey skin. As a makeup artist, I begin every makeup application by asking "What is your skin type?", and 90% of the time my client will respond with "I don't know. Normal?"
How you prepare your skin before makeup will determine how your base looks and how long it will last. Follow these skincare steps and secrets to get your skin looking its best! I bet by now your thinking "How do I find out my skin type?"
Read on friends.
Dehydration is more of a skin issue than a skin type, but any type of skin can be dehydrated, even oily skin!
Dehydrated Skin
Does your skin feel tight? Is it textured or rough? Are you seeing surface wrinkles and fine lines but you're only in your 20's? If you answered yes, you're probably dehydrated. Dehydration is more of a skin issue than a skin type, but any type of skin can be dehydrated, even oily skin!
The holy grail ingredient for dehydrated skin is 'Hyaluronic Acid'. Acid sounds scary right? I promise it's not. Hyaluronic acid is naturally found in our skin. It's job is to latch onto water in the skin and retain moisture. It can hold 1000 times it's weight in water!
Below are my top recommendations for products containing hyaluronic acid. For those that feel SUPER dehydrated, choose a serum and follow with a moisturiser. Twice a day people!
The Ordinary - Hyaluronic Acid 2% + B5 ($12.90 via Priceline.com.au)
Dr. Dennis Gross - Hyaluronic Marine Oil-Free Moisture Cushion, 100ml ($136.00 via Mecca.com.au)






Oily Skin
Next up is everyone's pet peeve, Oily Skin! There's nothing worse than having a full face of makeup and constantly checking your reflection for any trace of oil. What's even worse is when your makeup starts sliding off! Then there's no hope other than preventing the oil in the first place.
If you identified with any of the symptoms for dehydrated skin above and your skin produces oil like there's no tomorrow, then you may be suffering from dehydration. People sometimes refer to this as 'combination skin'. Here are my skincare guidelines to help reduce that annoying oil flow.
Cleanse: Wash your face with a non-foaming face cleanser. Cleansers with sulfates strip all oil from the skin. When your skin has no natural oils at all it freaks out and starts overproducing oil to compensate.

Exfoliate: Your pores may be clogged from sebum, exfoliating will prevent the buildup of dead skin cells and keep your skin clear and smooth. Avoid using anything harsh like a scrub, especially if you suffer from breakouts. This will just damage the skin, meaning breakouts take even longer to heal. Use an exfoliator with AHA's (alpha hydroxy acids), like the Dermalogica Daily Resurfacer. These daily pads will help to break down dead skin cells. Plus they also contain hyaluronic acid to rehydrate, win!

Hydrate: Moisturise with a hyaluronic acid product, like the Marine Oil-Free Moisture Cushion from Dr. Dennis Gross (pictured above). Avoid moisturisers that contain coconut oil, mineral oil and petroleum. I mean, unless you want clogged pores.
Ren Clean Skincare - Clarimatte T-Zone Control Cleanser ($38.00 via Mecca.com.au)
Dermalogica - Daily Resurfacer - ($107.00 via Dermalogica.com.au)


Dry/Sensitive Skin


If you suffer from dry or sensitive skin, you'll know it! You might have flakiness, eczema or psoriasis. And you could feel a stinging or burning sensation from using certain products on your face. Dry skin is lacking in the natural oil that is needed to build a protective layer on the surface of the skin. Therefore, it's necessary to replace those oils with creamy, gentle, oil-based products.
Cleanse: Use a cleansing balm or milk to cleanse the face. This will prevent the tight feeling you get after stepping out of the shower. Clinique's Take The Day Off Cleansing Balm is perfect for removing all of your makeup at the end of the day and cleansing your skin at the same time! For the shower, keep a cleansing milk on hand. If you have sensitivity, use a product such as Clarins Gentle Cleansing Milk.

Exfoliate: Chances are you suffer from a lot of flakey skin. You'll need to exfoliate with something gentle that dissolves away the dead skin cells as opposed to vigorously scrubbing them off. Opt for an AHA (alpha hydroxy acid) exfoliator specifically for sensitive skin.

Hydrate: Add back that hydration with a nourishing oil-based moisturiser or beauty oil, such as jojoba, marula, rose hip or argan oil.
Clinique - Take The Day Off Cleansing Balm ($56.00 via Myer.com.au)
Clarins - Gentle Cleansing Milk with Alpine Herbs ($45.00 via Myer.com.au)
Dr. Dennis Gross - Alpha Beta Ultra Gentle Peel ($135.00 via Mecca.com.au)
Perricone MD - Hypoallergenic Nourishing Moisturiser ($106 via Mecca.com.au)
You may be blessed with normal skin, but all skin types shed and accumulate dead skin cells that need to be sloughed away.


Normal Skin


Lastly, is the 'normal' skin type, which as it turns out, is not that normal. It's quite uncommon. These people are the lucky ones. Their skin is neither too oily or too dry, its very well balanced. That doesn't get them off the hook though, they still need a full skincare routine to help their makeup last and look it's best.
Cleanse: Generally, as a rule, all skin types should avoid foaming cleansers. Use a cleanser of your choice but check the ingredient list for sulfates. If it mentions 'sodium laureth sulfate', 'sodium lauryl sulfate', 'cetearyl' sulfate', then PUT DOWN THE CLEANSER.

Exfoliate: You may be blessed with normal skin, but all skin types shed and accumulate dead skin cells that need to be sloughed away. Go for something with AHA's (alpha hydroxy acids) that you can use weekly such as the exfoliating mask below from Ren Clean Skincare.

Hydrate: Choose a moisturiser based on whether your skin leans towards dry or oily (see recommendations above). If you're looking for a good all-rounder moisturiser that "delivers 24hrs of hydration", jump on the Kiehl's bandwagon and grab yourself their Ultra Facial Cream.
Ren Clean Skincare - Glycolic Lactic Radiance Renewal Mask ($71.00 via mecca.com.au)
Kiehl's - Ultra Facial Cream ($50.00 via kiehls.com.au)